Recently the Four Corners ASSP Chapter participated in Safe and Sound Week. Chapter Secretary, Alberta Pablo, championed the outreach opportunity. Local businesses were visited in Aztec, Farmington, Flora Vista, Kirtland and businesses were also visited on the Navajo Nation.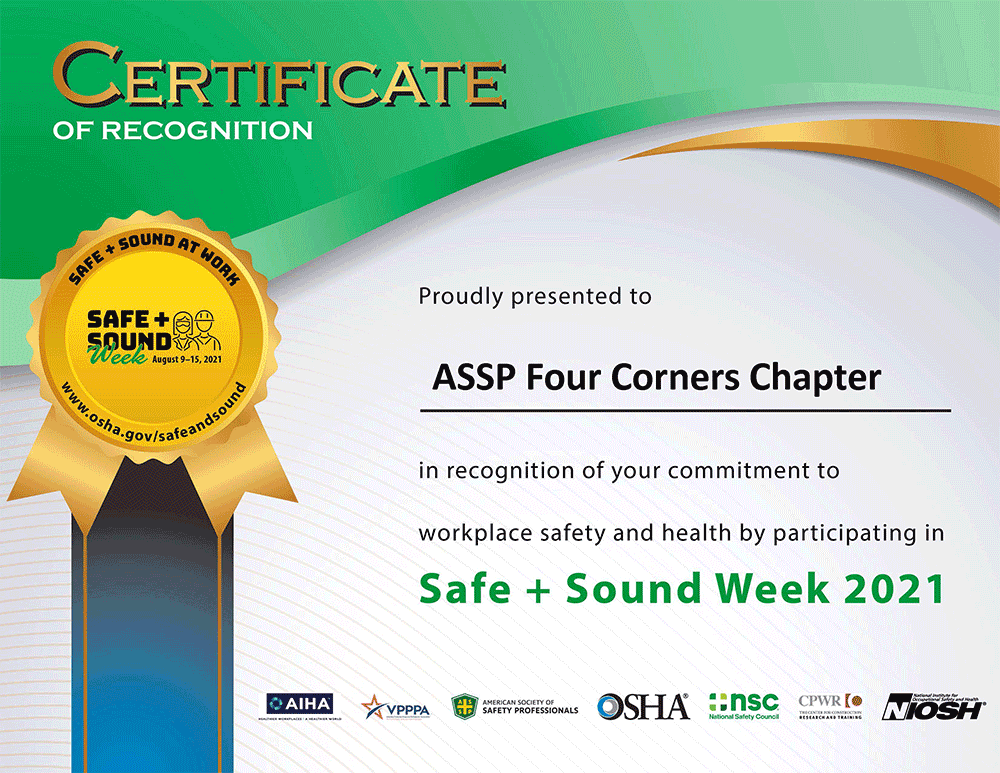 With auto manufacturers producing more vehicles with automated driving components, the American Society of Safety Professionals (ASSP) has developed a technical report to help companies safely manage their high-tech fleets. The report identifies key factors that fleet managers should consider when selecting automated vehicles and outlines a plan to assist with their safe operation.
"Not so long ago, automated vehicles seemed like science fiction, but the reality is that this technology has become increasingly common in helping drivers stay safe on the road," said Kelly Nantel, chair of ASSP's technical subcommittee that wrote the technical report. ASSP has more than 39,000 members worldwide who are on the front line of occupational safety and health.
The presentation given by Jay Stimmel with New Mexico OSHA on the new Walking and Working Surfaces rule is attached below!